1B4IDIE (Hockey)
$

22.99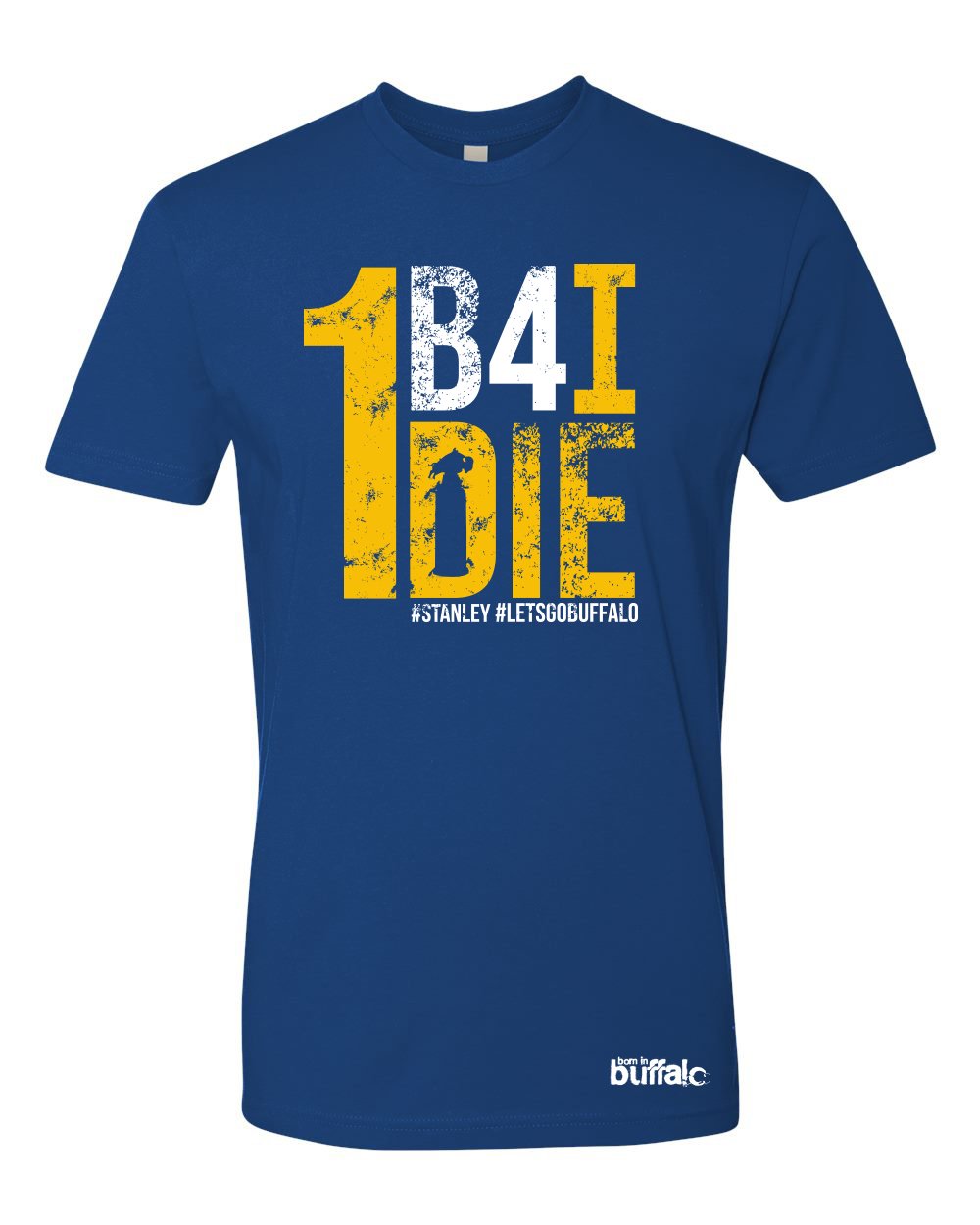 Some "Born in Buffalo" fans might refer to this as our "Dream" shirt. Because you don't need to put anything into words when it comes to winning the big one...just one Cup and all will be forgiven. The stars can stay out of alignment, the political hacks can keep on hacking, the lake effect clouds can stay as gray as ever. None of that will matter after we get that one Cup. This shirt has hope built in. It's not a question of "if" but "when." Is it too much to ask, Lord? Please: every soul in Buffalo is deep-down making the same plaintive request: Just one before I die!
This bold design is printed on a 100% pre-shrunk cotton Hanes tagless shirt which runs true-to-size. It will attract plenty of attention from all the fellow WNYers who share the sentiment expressed boldly and artistically on one of our greatest "Born in Buffalo" designs ever...#Let'sGoBuffalo!
If you are a regular visitor to this site, please refresh your browser settings to ensure that you see the most recent version of this design (you should see an image of a buffalo inside of the letter "D"). The NHL and Commissioner Gary Bettman thank you for doing this...#Let'sGoBuffalo!
"BORN IN BUFFALO" LOGO IMPRINTED ON THE BOTTOM OF THE SHIRT!
Share