Brett Hull Is A Cheater
$

22.99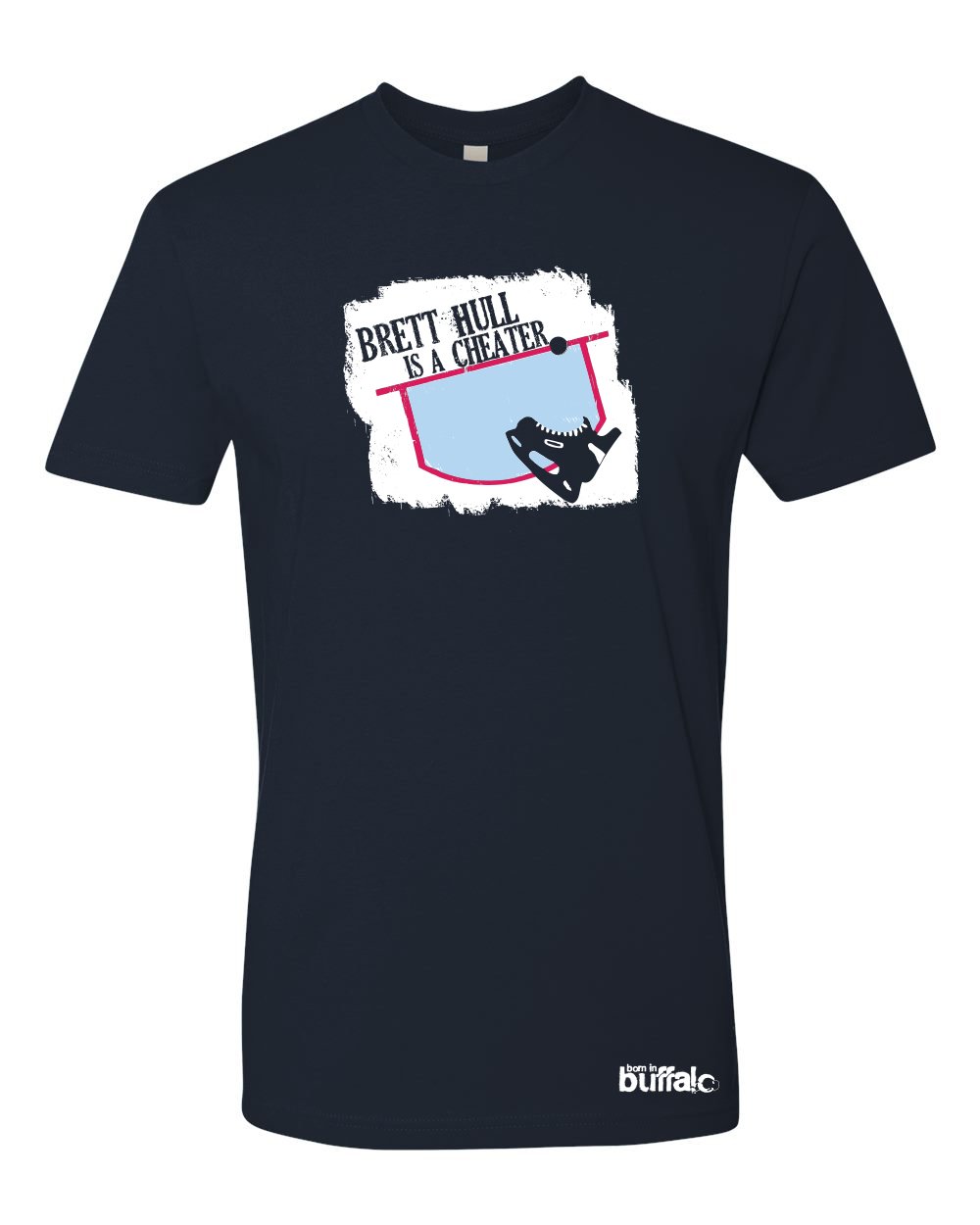 A little piece of our world came crashing down on June 19, 1999 at HSBC Arena in Buffalo, NY. Many of you were watching the game from the comfort of your home. Some of you were surrounded by the raucous crowds at our great local taverns. Almost 19,000 of your were lucky enough to be there live. We were. And now, ten years later, it's payback time. For lifelong-fans of Buffalo hockey, the dream of competing in a Game 7 for the greatest trophy in all of sports might have died no matter what happened that fateful night. But the game's true outcome will never be known because of one simple truth: Brett Hull is a Cheater. And now, thanks to the design team at Born in Buffalo, you can proudly remind the world of that fact by wearing your true feelings on your shirt sleeve. Literally.
ATTENTION CANADIAN BUYERS: SHIPPING TAKES 5-10 BUSINESS DAYS DUE TO CUSTOMS RESTRICTIONS. PLEASE PLAN ACCORDINGLY, EH?
THIS DESIGN IS ONLY AVAILABLE ONLINE...NOT SOLD AT SHOWS! "BORN IN BUFFALO" LOGO ON THE BACK!
Share