Never Forget
$

9.99 On Sale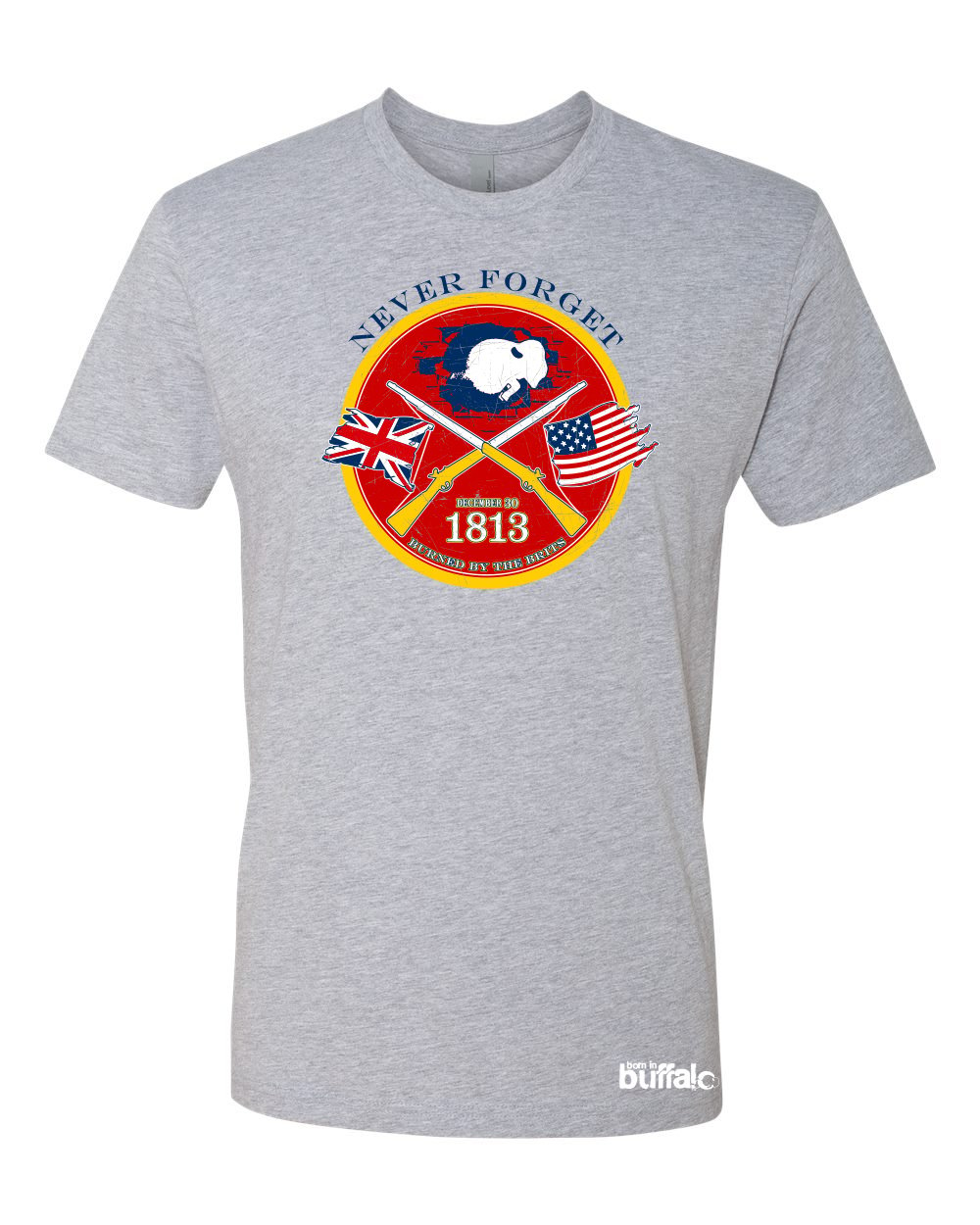 LIMITED SIZES REMAINING FOR THIS DESIGN- WHEN THEY'RE GONE THEY ARE GONE! (Please note: we are unable to exchange this particular design for size due to limited remaining quantities - we apologize for the inconvenience but we hope you enjoy the discount!).
On December 30, 1813, British forces burned the village of Buffalo to the ground. Sure, it was in retaliation for the American's torching of a British outpost on the Canadian side of our beautiful Niagara River but that's not the point: we here at Born in Buffalo offer this special shirt as a tribute to the spirit and camaraderie of every man, woman and child who has ever pulled together to survive whatever came down the path while living in WNY. Whether it was British soldiers torching our homes, the decimation of Olmsted's parkway on the East Side, 4 consecutive Super Bowl losses, two Stanley Cups that were stolen from our grasp or the looming uncertainty of the Tesla plant, anyone who was Born in Buffalo knows this much is true: WE ALWAYS SURVIVE.
This latest "Born in Buffalo design is printed on a comfortable 100% cotton, pre-shrunk Next Level t-shirt.
BORN IN BUFFALO LOGO IMPRINTED ON THE SHIRT!
Share