Born Polish In Buffalo
$

9.99 Sold Out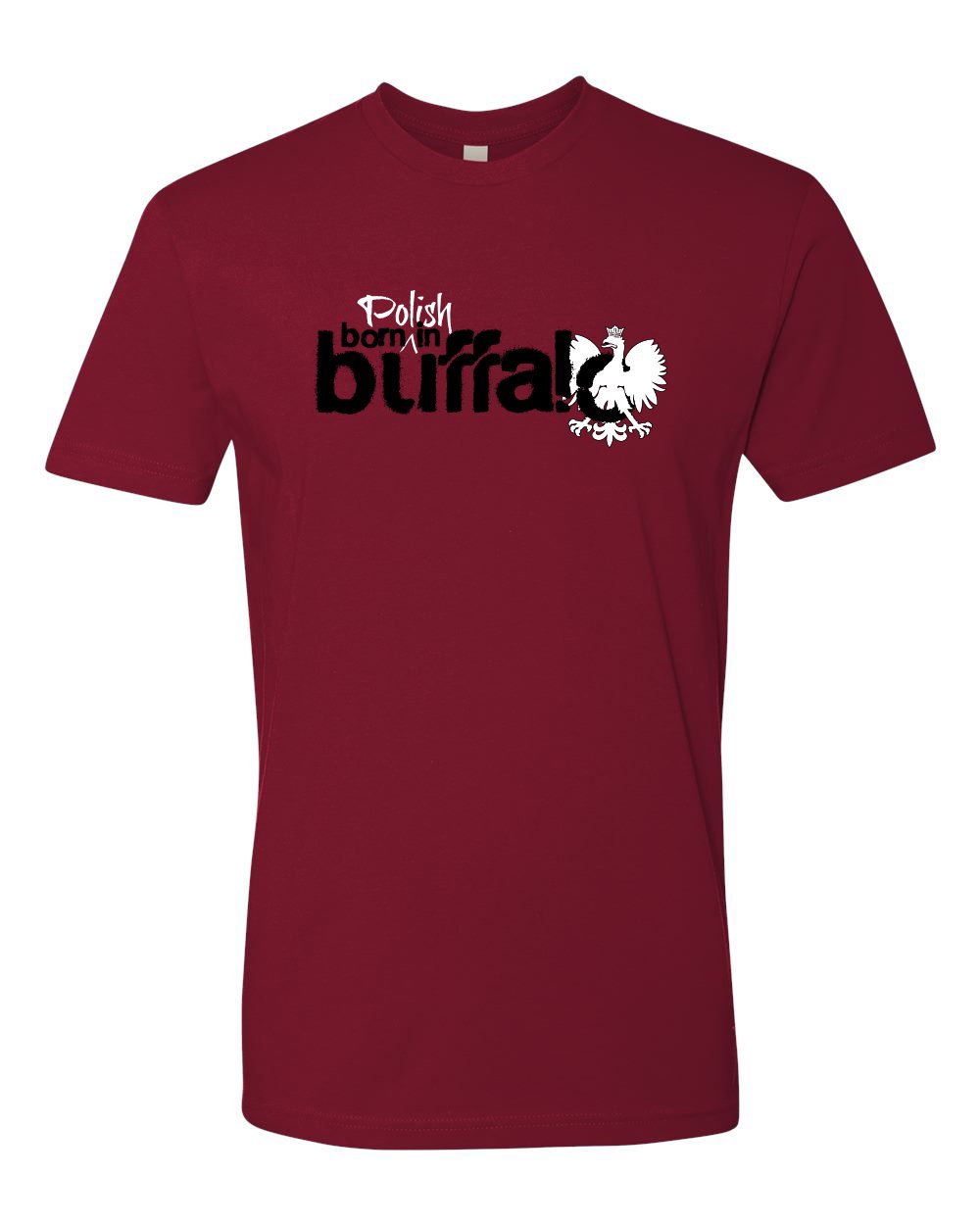 ONLY LIMITED SIZES IN THIS DESIGN ARE AVAILABLE...WHEN IT'S GONE IT'S GONE (as a result we cannot exchange this design for size...sorry for this inconvenience. Please be certain before ordering that we have the exact size available that you need...THANK YOU).
Alright, guys. You have asked for it and we have delivered, in plenty of time for Dyngus Day! This 100% pre-shrunk cotton Next Level brand cardinal red t-shirt is a wearable piece of true East Side art. And by the "true" East Side you know what we mean: the glory days of the Broadway Market, the bustling shops on Fillmore and Genesee, the smell of pazckis wafting through the air, the annual Easter mecca to the Market and of course what has quickly become one of the best parties of the year in Buffalo: Dyngus Day! Announce to the world proudly and loudly that you were "Born Polish in Buffalo." Even if our City has changed, the strength of the Polish people here lives on forever! Na zdrowie!
BROUGHT BACK BY POPULAR DEMAND!
"Born in Buffalo" logo included on the shirt!
Share